Appanzee is proud to introduce the Supply Chain Management App to help firms manage their suppliers and ensure full redundancy and product availability throughout the COVID-19 pandemic.
This pandemic is wreaking havoc on global supply chains and your firm needs a tool to get a handle on it. Thankfully with Appanzee's unique Many-To-Many relationships, you can now track multiple suppliers of the products that your organization relies on and ensure that you have redundancy built-in to your supply chain.
Ensure that your sustainability plan includes a diverse product supply chain, sign up for Appanzee today.
When you install Supply Chain for free from the Appanzee App Store — the Company Profile app which is a dependency will also be installed.
Start out by adding your product vendors into the Company Profile app. Next head to the Supply Chain app. Enter your firm's critical products, the typical cost and select one or more vendors that supply it. Use Ctrl+click in the multi-select box to select more than one vendor.
Voila, now you can track multiple suppliers for the products that you rely upon — so in a pinch, you know exactly where to go for each one.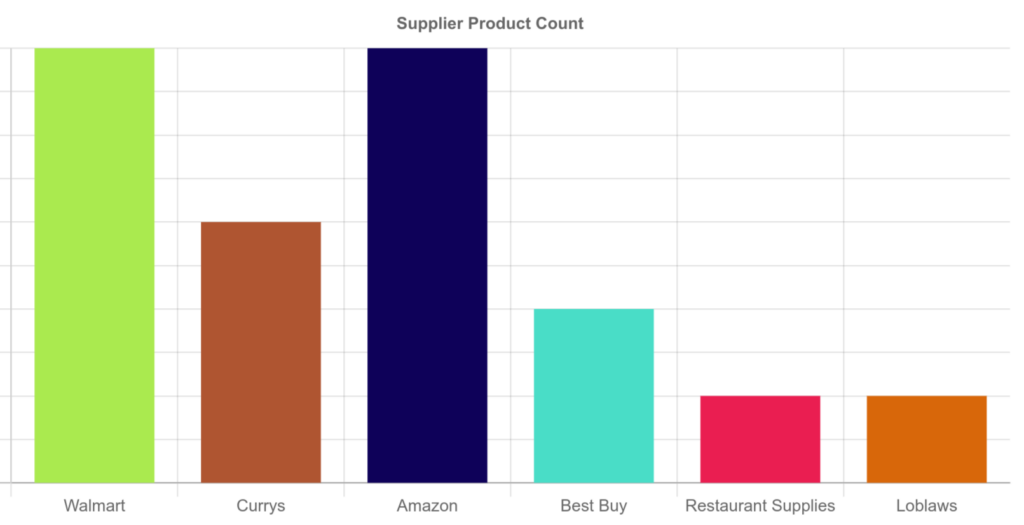 Head to the Supply Chain app dashboard and a handy chart shows you a count of products by suppliers. This helps you identify your biggest operational risks so you can diversify your supply chain and help mitigate potential shortfalls.