Your Personalized Vacation Itinerary at Your Fingertips
You're in control, with the ability to customize the plan to your specific needs. Embrace a new era of travel planning and explore the world with ease thanks to AI Travel Planner
Experience It Firsthand!
Discover the world of hassle-free vacation planning by trying out our AI-powered Travel Planner. Just enter your preferences and watch the magic unfold!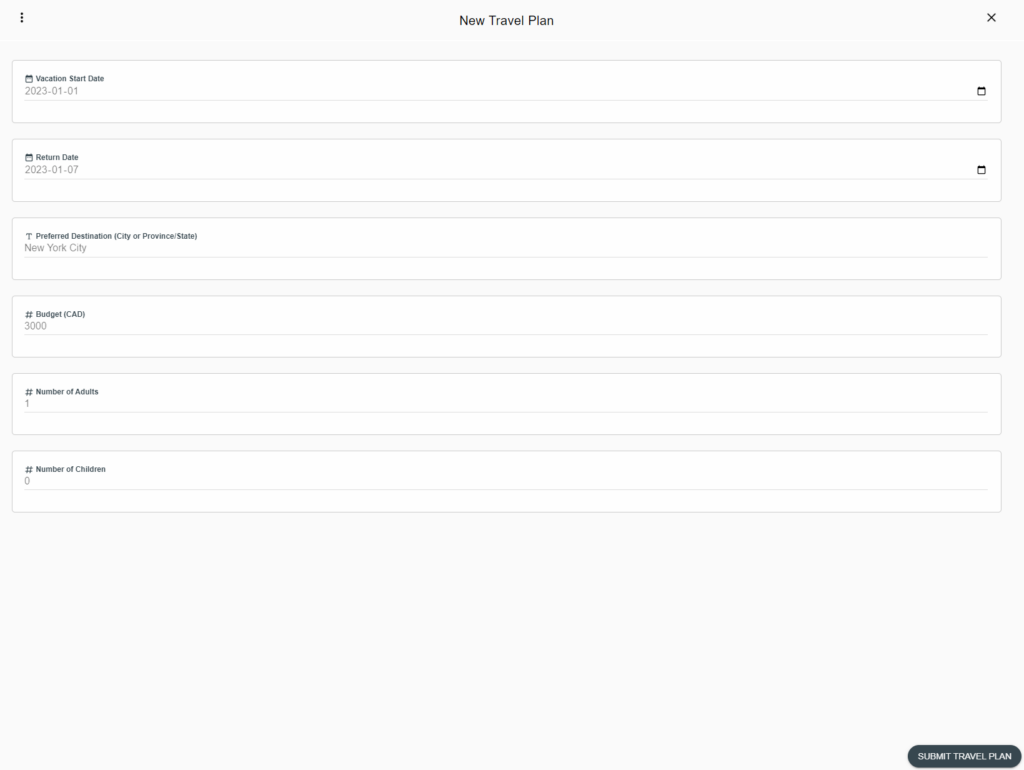 Tailor Your Dream Destination
Picture your dream vacation and make it a reality. Use our user-friendly form to input your travel details and preferences, and let our AI craft the perfect itinerary for you.
Witness AI in Action
See the future of travel planning come to life as our AI effortlessly compiles your dream itinerary. Take a peek at a sample output and prepare to be amazed!


The Genius Behind the Scenes
Get a glimpse of the AI magic that fuels our Travel Planner. Check out the straightforward formula that powers the seamless creation of your personalized travel plans or edit it to your heart's content
Organize Your Vacation Planning
---
Travel Planner can help shorten your planning time!
A Form for Easy Usage
Connects to Your Other Apps
Reveals Insights With Dashboard
Saves Time and Money